Join us for prayer & worship on Fridays 1 pm-7 pm at New Beginning Fellowship, 3710 Hamilton Blvd., Allentown, PA.
Gather with us (usually the 3rd Friday) each month for the Mosaic Feast and Fire Service with worship and prayer from 6-8:30 PM.
---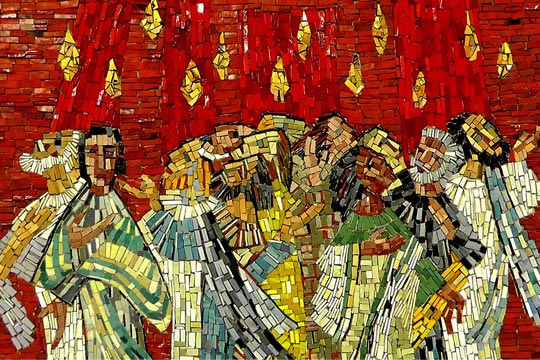 Mosaic House of Prayer is the backbone of Ekballo Harvest. 
Every person is a unique part of the body of Christ. We desire to see people of every denomination and every age to come together as a mosaic that releases the incense of praise and prayer to the throne of God. We aspire to increase the hours of operation for the House of Prayer as the Lord opens the way.
Below you will find some general information on how we keep the fire on the altar lit through intercession and worship. Come be a part of raising up continual prayer and worship in the Lehigh Valley!