Join us for prayer on Tuesdays 8am-7pm and Thursdays 8:15am-5:00pm at The Center Lehigh Valley's House of Prayer. This is when we call out to our Father.
Gather with us the 3rd Saturday each month for our Love Feast Potluck and Feast and Fire Service. We begin with a fellowship meal from 5-6:30; followed by worship and prayer from 7-8:30. We ask each family to bring a dish to share if they can. This has been a powerful time of community and presence. Come!
---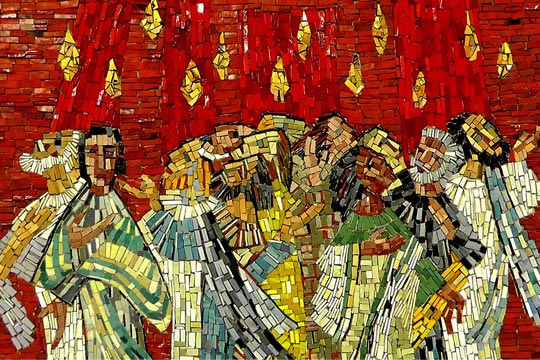 Mosaic House of Prayer is the main base of operations for Ekballo Harvest. Everything the ministry does connects back to the Prayer Room.
We believe every person is a unique part of the body of Christ and we desire to see every denomination and every age to come together as a mosaic that lets the incense of praise and prayer ascend to the throne of God. Our vision is to be open 24/6, Monday thru Saturday.
Below you will find some general information on how we keep the fire on the altar lit through intercession and worship. Come be a part of raising up continual prayer and worship in the Lehigh Valley!